Get organized and re-configure your Marietta home with beautiful new custom closets. Custom closet systems are designed and made to suit your specific requirements.
Let's get started by talking about your space. I'll take your ideas and then generate custom closet plans, illustrations and estimates for your approval. Reach-in closets can be customized, too. Contact me for an appointment today.
Closet Design Just for You . . .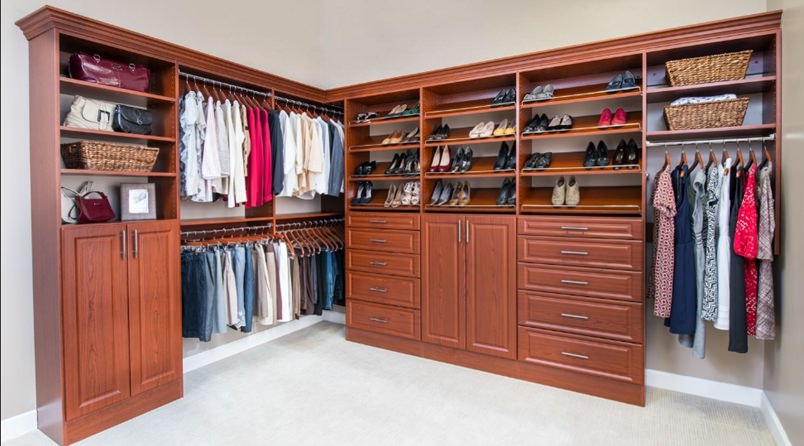 Having trouble organizing your closet? I can help you rework the space to suit your lifestyle. Let's upgrade your closet to make it work for you.

I combine your ideas and needs with closet design standards to create an efficient and useful closet storage plan for you. Closet design illustrations are a great way to preview your new closet space. And, with each new revision, you'll be surprised at all the new ideas you'll get.
Then Choose the Perfect Closet System
For a built-in, custom closet solution, choose Organized Living's Classica line for durability with timeless beauty. With eight gorgeous, on-trend finishes to customize your space, one is sure to suit your own unique style.

For flexibility, freedomRail makes it easy to change components to fit your active lifestyle. Transform the look and function of any space simply by moving or adding hanging units, shelves, and baskets.

Get Started Today
Please take some time to review my work. Then contact me to get started on your custom closet project today!
Seth Townsend, Kitchen Design & Cabinets
Beautiful Custom Closets for Marietta GA, Kennesaw, Acworth, Woodstock, Roswell, and north metro Atlanta.